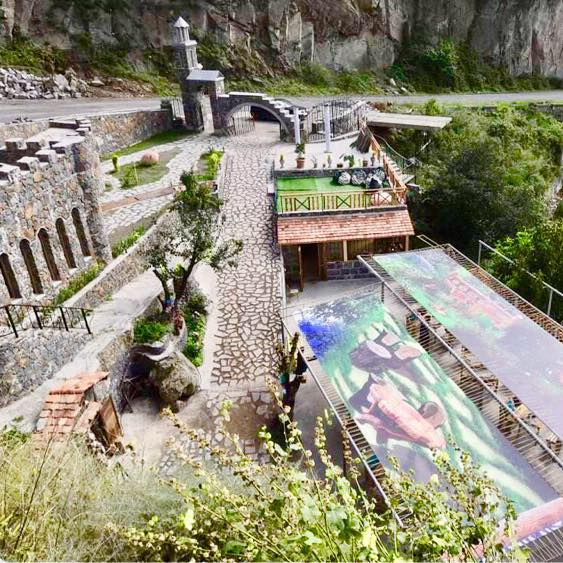 The Mendz Er cave is located on the road leading to Sanahin-Sarahart in Alaverdi city of Lori province. It was probably a pre-human settlement, later turned into a hiding place and not long ago it became a goat pen. There are many caves in Debed canyon, they have theirs own legend.
It is said that the cave is very long, has a right-hand passage. According to the historiography, it joined to Sanahin monastery complex. The cave is  in the mountain, with several caves, very close are the monasteries of Haghpat, Sanahin, Akhtala and the famous Stone Bridge.
The view of the fairytale paradise Lori opens before the visitor from the cave. Nature with its surrounding mountains, majestic Lalvar mountain, plains and groves. Below is the city Alaverdi and the river Debed.
Mendz Er Cave is a multi-purpose entertainment and recreation center, which includes a museum, a master school, a bakery.
Inside, there are samples of 9-10 centuries, furniture, vases, the lifestyle of the ancient people of Lori is presented as spaciously and beautifully as possible.